I work with beginning pencil artists who love learning to draw by following tutorials but struggle to replicate pieces of art that satisfy them.


Together, we will create beautiful drawings and sketches from one simple step to the next so you can have a full understand and appreciation of the process for drawing something that makes you proud.
Are You Yearning to Create Stunning Pencil Drawings? See If These Questions Resonate with Your Artistic Spirit...
Do you want to improve your ability to create quick sketches as well as detailed, realistic drawings?
Are you overwhelmed at the multitude of drawing techniques and strategies out there and don't know where to start?
Have you tried over and over again to get proper proportions in your drawings with no satisfactory results?

Do you struggle to follow along with drawing tutorials online that speed up or skip over crucial steps?

Are you tired of guessing at which pencils to use to develop shading?
Do you have limited drawing experience and limited to no training?
Do you feel embarrassed when you compare your drawings to the drawings done by your friends, family members, or artists on social media?
Unleash Your Artistic Side with LDT Club's Step-by-Step Drawing Tutorials!
Imagine being able to create a range and variety of drawings, from simple sketches of objects to complex portraits.
Imagine being held by the hand and guided as you develop an awareness of tried-and-true drawing methods that are behind successful pieces of art.
Imagine unlocking the secrets behind proportions in the projects you are drawing.
Imagine being able to keep up and actually follow along with a drawing demonstration at a normal, realistic pace.
Imagine switching from one grade of graphite pencil to the next with certainty as you develop realistic shading in your drawing.
Imagine completing a drawing all by yourself, from start to finish, that you can actually be proud of, in spite of your limited experience and lack of formal training.
Imagine sharing your drawings with people you know or people online with a sense of pride, accomplishment, and confidence!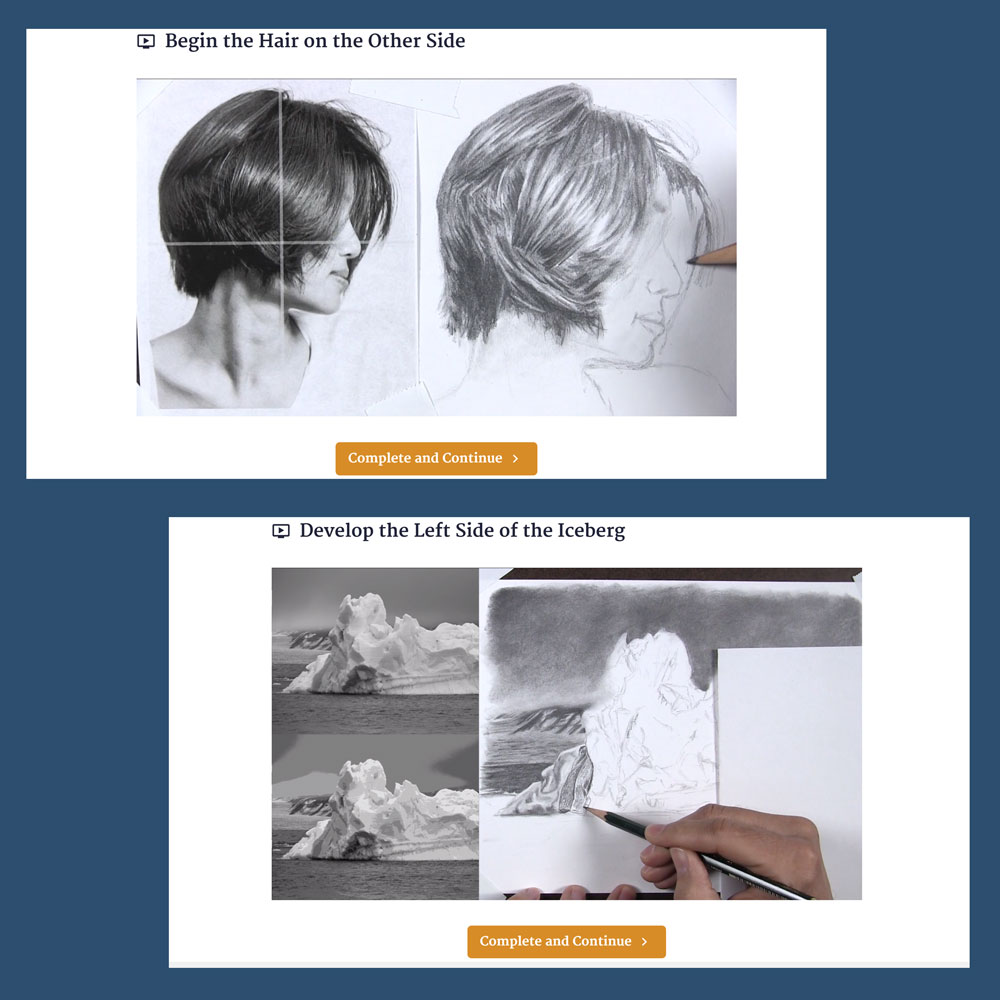 Make no mistake that YouTube drawing tutorials can be very valuable. I have learned a lot about drawing by following along with them.


But if you're anything like me, you waste tons of valuable time pausing YouTube videos of drawing tutorials while trying to keep up.


You struggle to guess at how to fill in the missing pieces.


Even if you figure out how to slow a tutorial video down, it's impossible to comprehend any special instruction or insights the artist is trying to relay during the drawing.


That's why I created the full-length, extended tutorial courses in the Let's Draw Today Club, so that now you can confidently follow along at a normal, "real-time" speed and complete drawings of your choosing from start to finish, one small step at a time.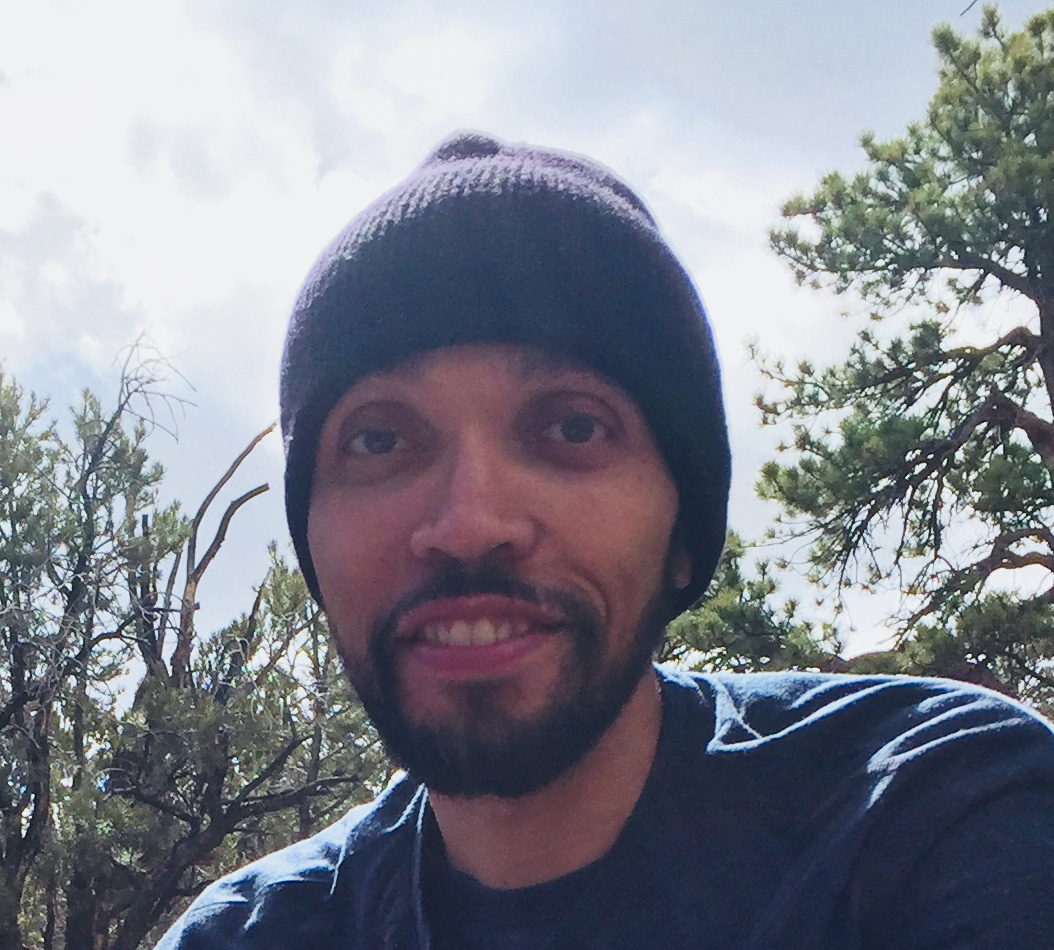 I am a self-taught artist and the creator of the Let's Draw Today Club!
My experience as a first-grade teacher has taught me the value of breaking big concepts down into small, learnable steps. That is the same approach I bring to my drawing tutorials.
Whether you are a beginner or you have a bit more drawing experience, it is my goal to make helpful, step-by-step drawing tutorial videos and courses that will allow you to easily follow along, create beautiful drawings, and build your confidence in your skills and abilities to draw things you never thought you could draw before.
I look forward to sharing my passion for drawing with you here in the Let's Draw Today Club!

This bundle contains a library of step-by-step, full-length drawing tutorials to guide you toward creating beautiful drawings and sketches and boost your skills and confidence along the way!
From the start, I have been offering the tutorials found within Let's Draw Today Club as a monthly or yearly subscription. However, for a very limited time, I am offering unlimited access for the lifetime of these courses* for a one-time price.
*The "lifetime of these courses" will be no less than 5 years and most likely much longer than that!
As You Explore the Tutorial Courses That Make Up This Bundle, Here Are Some Things You Can Expect...
Create a Range and Variety of Drawings and Sketches

The tutorials you will find within this bundle are designed to meet a diverse range of needs and interests. Many of them are quick sketches to get you into the habit of drawing something every day. Others will take several hours. Some are just contour drawings while many more take you through the entire shading process. Topics include people, animals, landscapes, plants, buildings and structures, objects, and food.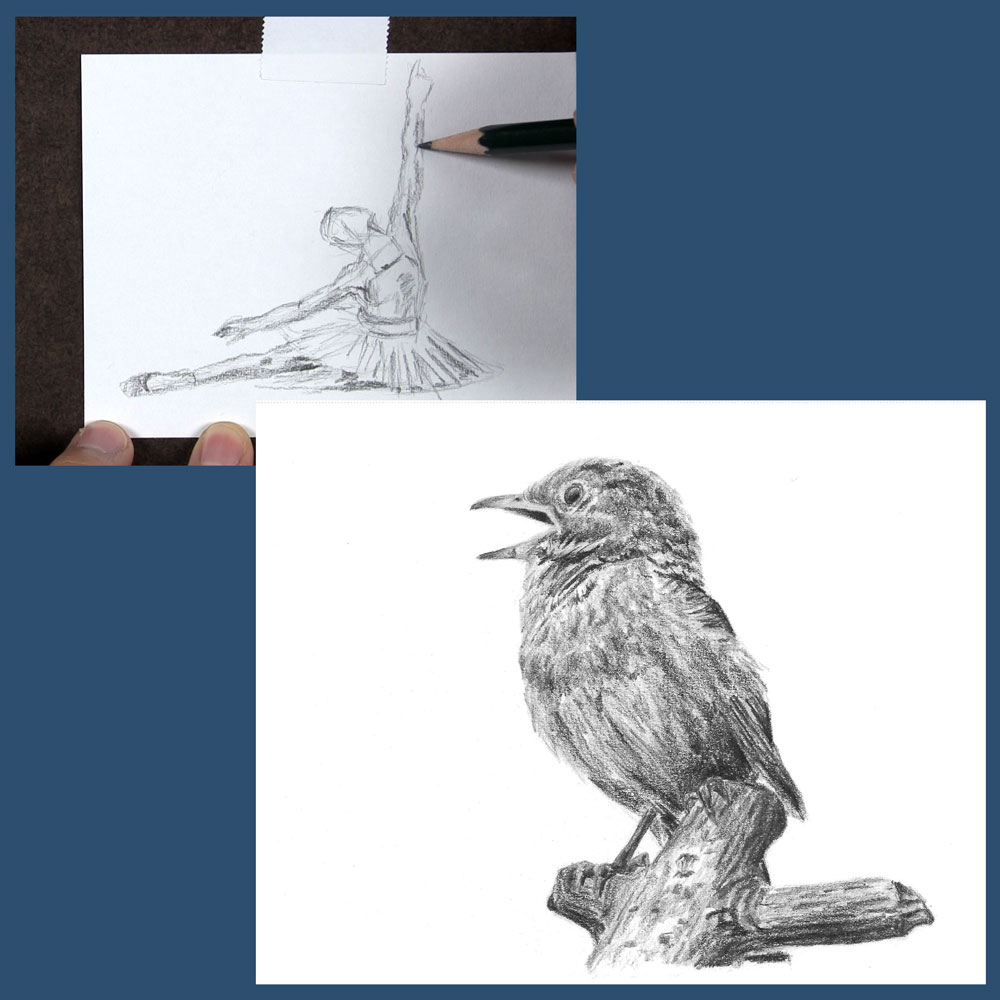 Develop an Awareness of Tried-and-True Drawing Methods

As you try out the various tutorials within the Let's Draw Today Club, you will encounter several drawing methods with which to familiarize yourself and apply to future drawings. These include breaking subjects down into shapes, using axis lines, using the grid method, using plot points, values scales, and much more! Plus, you will get downloadable reference photos and, whenever relevant to the tutorial, other resources that will help you complete the drawing effectively.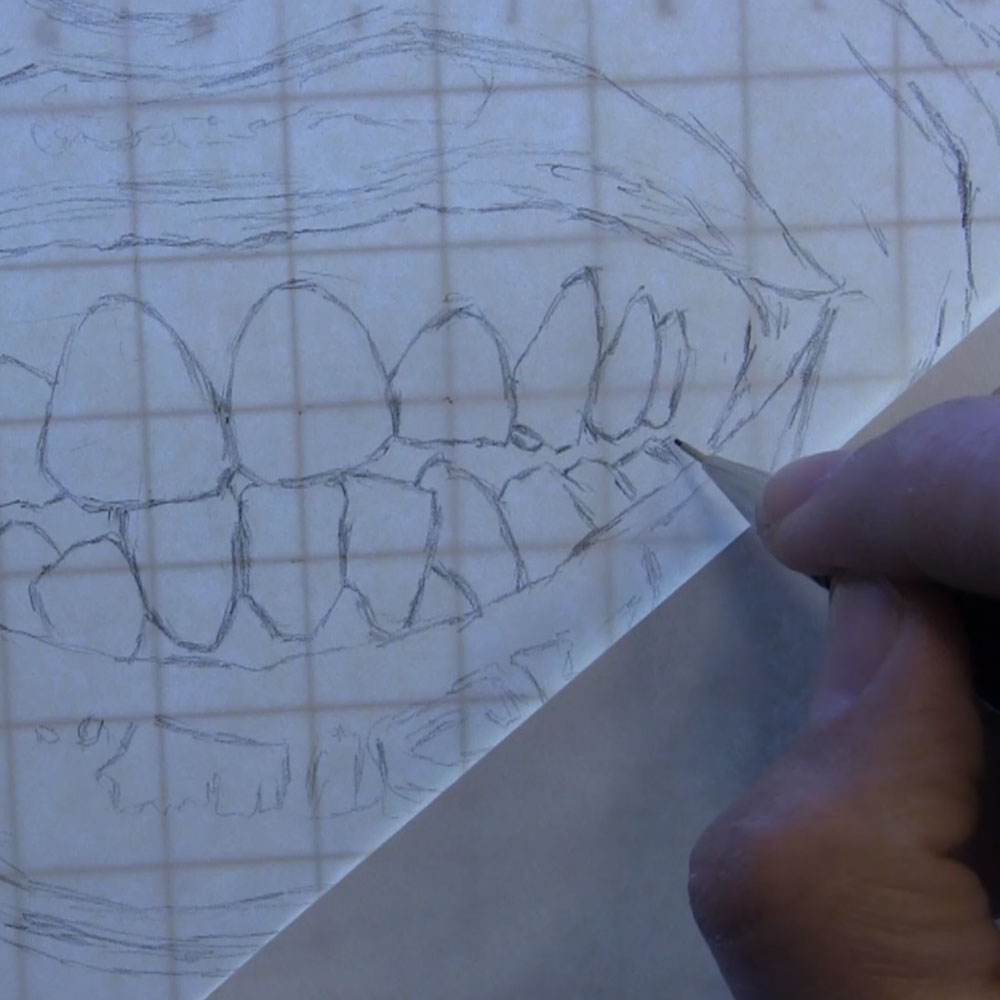 Learn Several Effective Approaches for Developing Proper Proportions

You will see my step-by-step approach for achieving the proportions of any given tutorial. Although there are different approaches that can be used, I will slowly and steadily guide you through one approach for a particular drawing, one small step at a time. For example, you might discover how to identify the proper placement of the outer edges of a subject so that it fits comfortably within the "frame" of the drawing paper.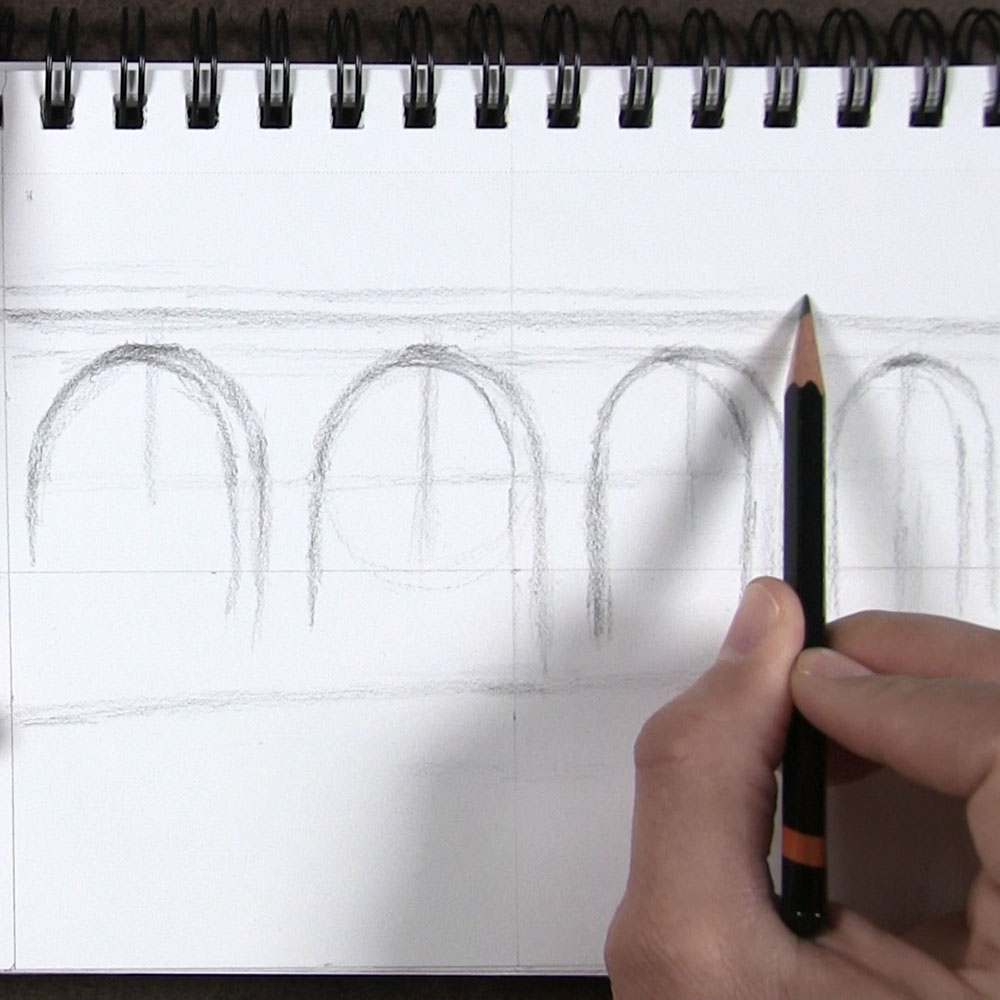 Follow and Draw Along with Full-Length HD Videos That Show You Each Step from Start to Finish at a Normal Pace

The bulk of each course consists of a tutorial teaching you how to draw one subject from a reference photo.* Each tutorial is broken into different sections, and each section is broken into lectures (or lessons). Each lecture has one or more high-definition video clips that demonstrate a very specific aspect of the drawing. Watch as I slowly sketch each pencil stroke at a normal speed, allowing you time to carefully observe and do as I do.
*The exception to this is the Quick Sketch Collection, which has a tutorial of a different subject for each lecture.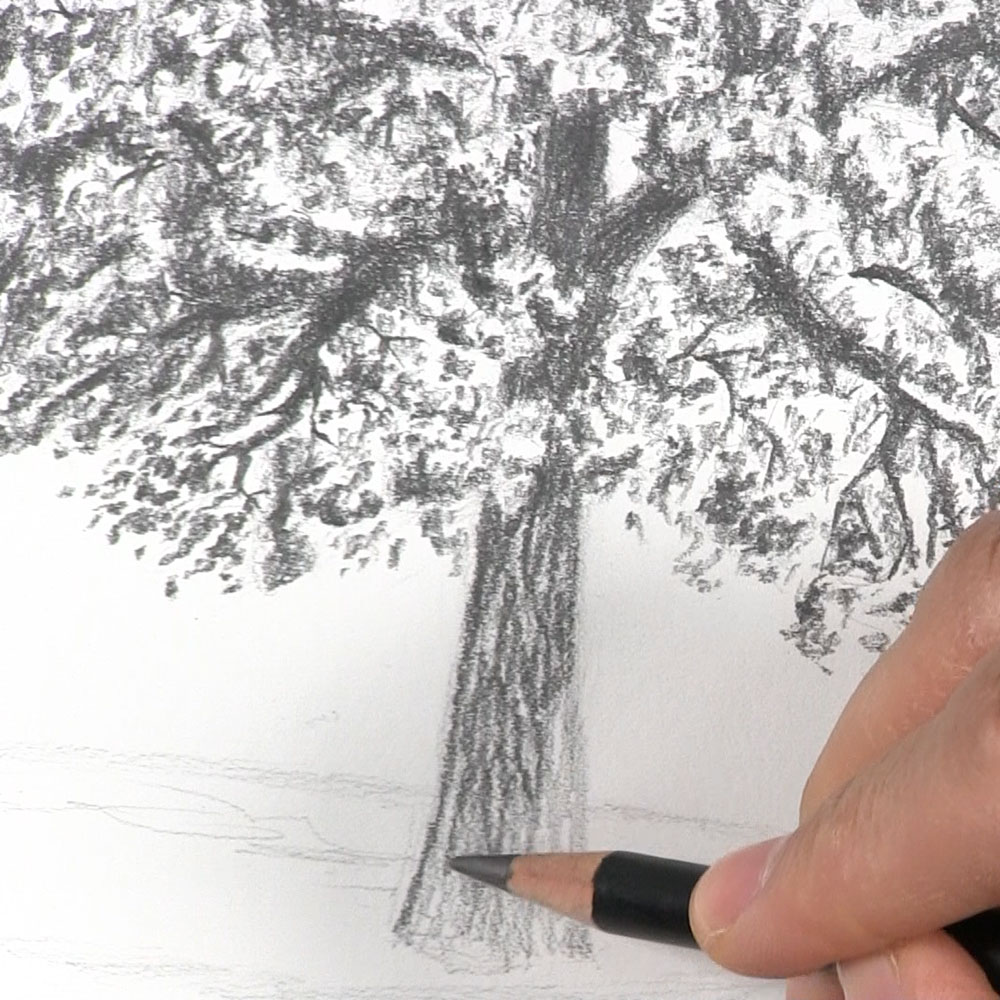 Remove the Guesswork Out of Which Pencils to Use and How to Develop Shading Values
At the start of each of the full-length tutorial courses, I list the materials that I use throughout the drawing.* In addition, as I am switching from one graphite pencil to the next, I am letting you know so you can do the same. It is certainly not a rule for you to use the exact same pencils as me. As you get more comfortable with using the pencils and developing your shading, you can be flexible and insert your own creativity. In the meantime, at least you have a starting point!
*I don't mention them as often in the Quick Sketch Collection since these are faster drawings, many of which I complete with one pencil.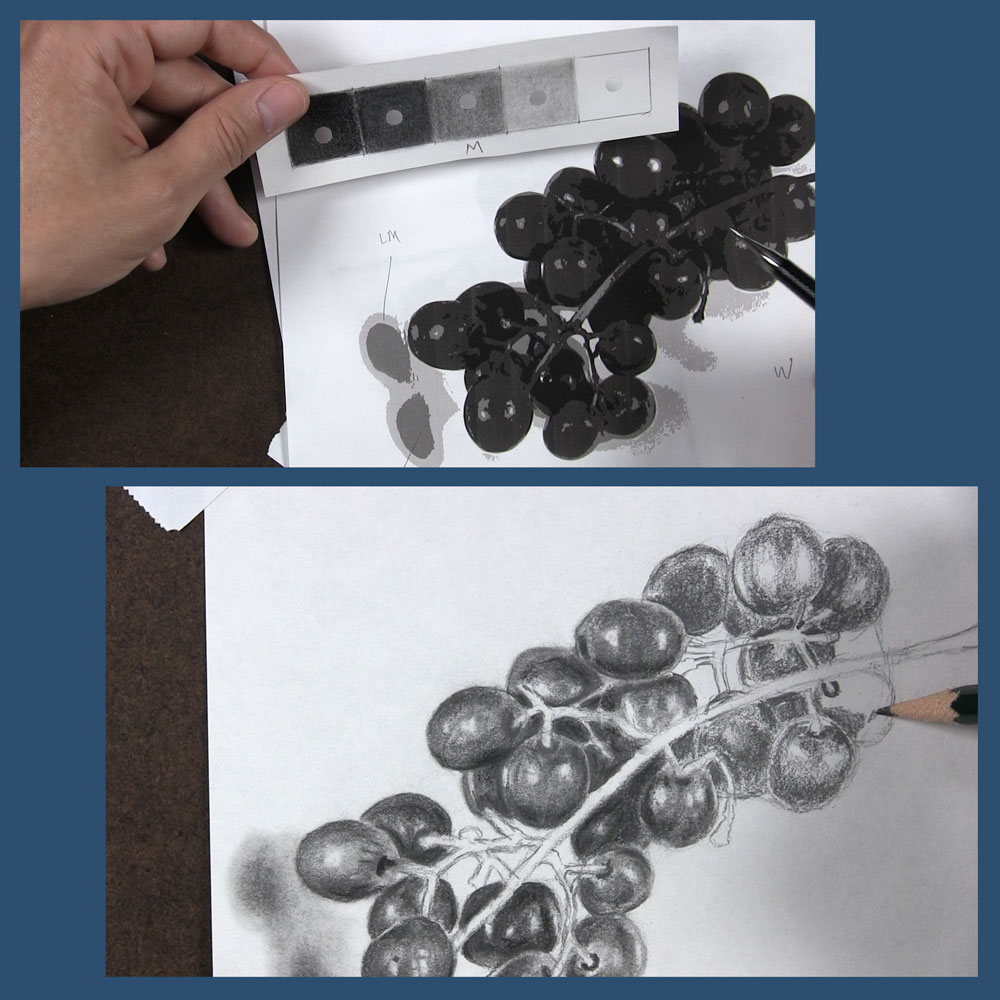 Successfully Complete Drawings and Sketches Regardless of Any Lack of Experience
Because these tutorials walk you along from a blank page to a finished drawing at a normal pace, it is not necessary for you to have experience or a ton of familiarity with the drawing process or materials used. Of course with practice, each drawing will become easier and you will likely become more satisfied with the results. Still, if you are a true beginner, you should be fairly pleased with what you end up with after following a tutorial (compared with attempting it on your own).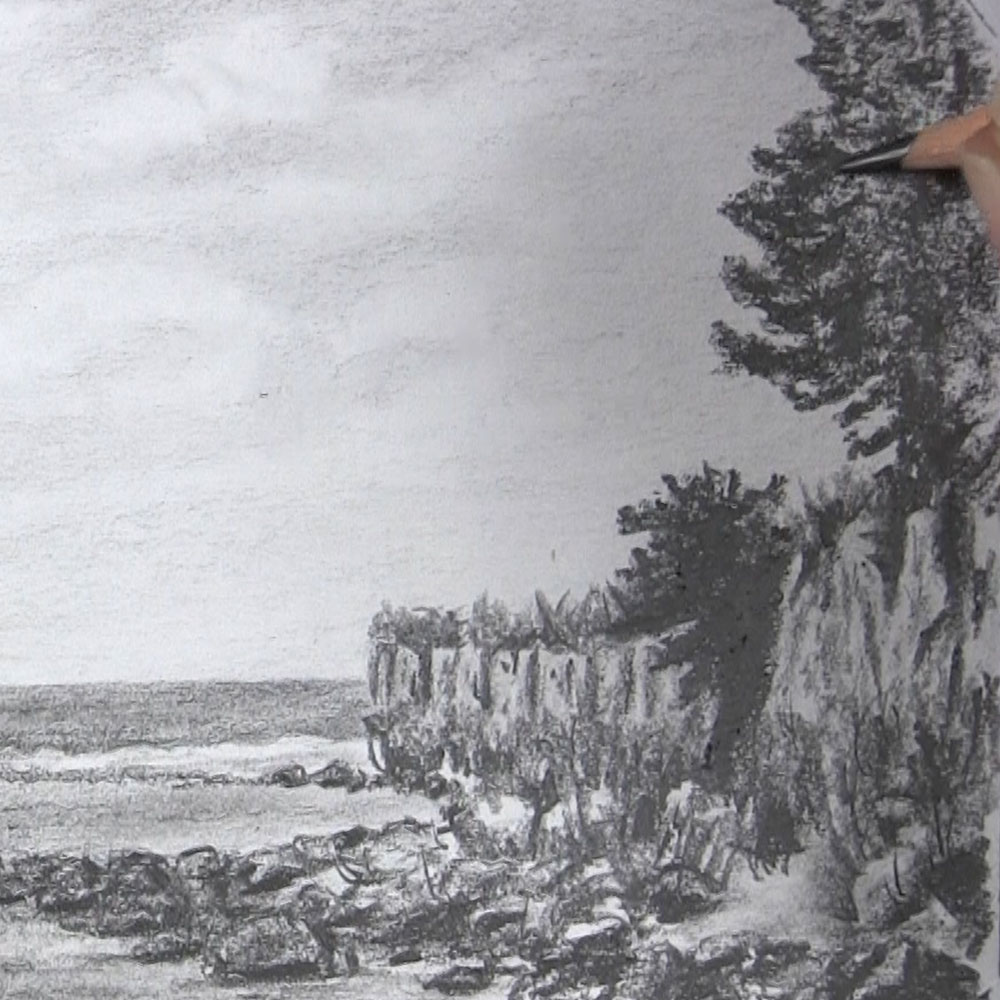 Bonus Mini-Course: How to Make Realistic Line Drawings of Any Face (Free Gift)
If you wish to draw a pencil portrait of someone, the most important step is getting the outline of the face correct. If you struggle to achieve this foundational step, then it's nearly impossible to finish the rest of the portrait in a way that maintains the likeness of the person, regardless of the quality of shading.
Since portraits are by far the most popular subject that people desire to draw, I decided to include a Bonus Mini-Course for beginners on how to get that first all-important step, the outline drawing of the face, achieved with the best results and the least effort.
Although the focus of this mini-course is on how to draw a face, you can apply the same method outlined in the course to draw any object, animal, plant, or other subject you wish!
Best of all, this bonus mini-course is a FREE GIFT to you for purchasing the LDT Club bundle!
Here are some of the benefits you will get to enjoy after implementing the contents of this mini-course:
Create an accurate, proportional line drawing of ANY face, EVERY time, using ONE PROVEN TECHNIQUE that has helped beginning and experienced artists alike.
Draw perfectly-round irises and pupils that are the exact size they need to be for the eyes.
Give the nostrils of the nose the natural appearance that many beginning artists struggle to achieve.
Better capture the likeness of your subject's smile with 4 tips for correctly drawing teeth the way you see them in your reference photograph.
Take the task of drawing ears from a complicated puzzle to a simple process that breaks the overall ear down into three manageable parts.
Use pencil strokes that replicate the natural flow and placement of hair as it exists in real life.
… and more where that came from!
Again, this Bonus Mini-Course is YOURS FOR FREE after enrolling in the Let's Draw Today Club. This free gift is yours to keep and access anytime you wish, even if you later decide that the other courses in the LDT Club bundle are not for you.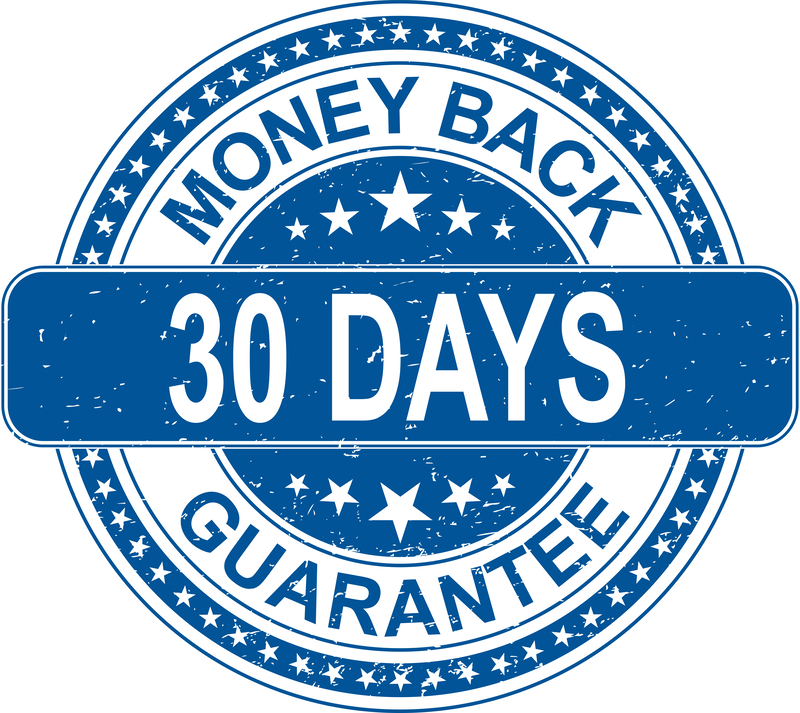 If you join Let's Draw Today Club and decide for whatever reason that it just is not for you, simply request a refund within the first 30 days of your payment, and I will refund your money.
Stop struggling to keep up with online drawing tutorials and start becoming the pencil artist who makes drawing creations with ease with Let's Draw Today Club's Extended Tutorial Collection!
Frequently Asked Questions
What exactly is the Let's Draw Today Club?
The Let's Draw Today Club is a collection of extended drawing tutorial video courses that cover a wide range of techniques and subjects.

How are these any better than the free drawing tutorials I can watch on YouTube?
Although you can learn from watching YouTube drawing tutorials, you are left filling in the gaps when videos speed through or skip over steps in the process. With the extended videos in this LDT Club bundle collection, you can draw every step along with me at a natural and achievable pace.


Do the tutorials feature any other mediums besides pencil?
The goal of this particular collection of tutorials is to help aspiring artists who use graphite pencil to complete their drawings. As such, all of the courses in this bundle feature drawings completed in graphite pencil.
How many drawing courses are included in the bundle?
The Let's Draw Today Club includes a total of 34 full-length drawing courses and 47 shorter quick sketching sessions, totaling over 123 hours of video instruction and demonstration, ensuring you have access to a vast array of lessons to improve your skills.
Can I access the courses anytime, or are they time-limited?
Once you purchase the Let's Draw Today Club bundle, you will have access to the lifetime of all the courses, which will be a minimum of 5 years at the very least. Learn at your own pace, whenever and wherever you want!
What skill level do I need to have to benefit from these courses?
The courses cater to artists at a broad spectrum of ability levels, from beginners looking to hone their foundation to intermediate artists seeking to refine their techniques.
Can I watch the courses on any device?
Yes, you can access the courses on your computer, tablet, or smartphone. Learn comfortably on the device of your choice.
Can I purchase the courses individually after the deadline?
Unfortunately, after July 23rd, enrollment will close, and the Let's Draw Today Club bundle will no longer be available. This is a limited-time offer!
Why is the LDT Club monthly or yearly subscription price option no longer available?
Due to changes at the platform that hosts this collection of courses, it became necessary to restructure the setup and availability. Therefore, the majority of courses will not remain published beyond 7/23/23. However, anyone who purchases before this date will have access to all courses immediately and anytime after the date.
What payment methods do you accept?
To ensure a smooth and hassle-free purchase, major credit cards, debit cards, and Google/Apple Pay are accepted.
How do I access the exclusive bonus that comes with the bundle?
Once I confirm your enrollment in the Let's Draw Today Club course collection, you'll receive access to the exclusive bonus mini-course "How to Make Realistic Line Drawings of Any Face", which will be available on your course dashboard.
Can I get a refund if I'm unhappy with my purchase?
If you are unsatisfied with your bundle, let me know within 30 days of your purchase for a full refund.
How do I contact you if I have more questions?
Email me at [email protected] and I will gladly answer any other questions you may have!
Thank you so much for your interest and consideration in joining the Let's Draw Today Club! I look forward to helping you reach your drawing goals.