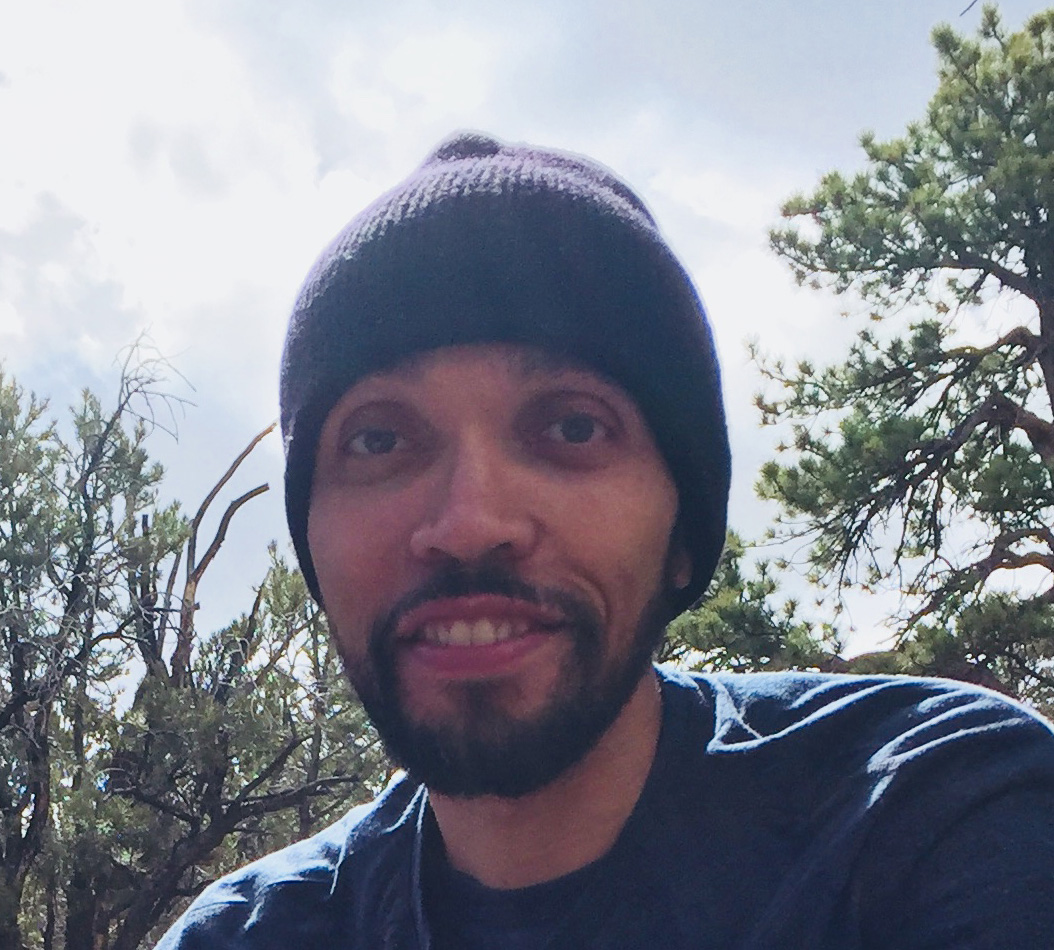 I am a self-taught artist and the creator of the Let's Draw Today Club!
My experience as a first-grade teacher has taught me the value of breaking big concepts down into small, learnable steps. That is the same approach I bring to my drawing tutorials.
Whether you are a beginner or you have a bit more drawing experience, it is my goal to make helpful, step-by-step drawing tutorial videos and courses that will allow you to easily follow along, create beautiful drawings, and build your confidence in your skills and abilities to draw things you never thought you could draw before.
I look forward to sharing my passion for drawing with you here in the Let's Draw Today Club!
Let's Draw Today Club (or LDT Club) is a community of aspiring beginning and intermediate artists. The members of this community wish to improve their drawing and sketching abilities and expedite their progress.
In order to do this, they have access to a members-only collection of full-length, normal speed, step-by-step instructional videos, demonstration videos, and supporting resources.
The purpose of LDT Club is to help you make faster progress on your path to becoming better at drawing. Whether you just wish to sharpen your abilities and impress your friends or eventually become a professional pencil artist, becoming and remaining a member of LDT Club will provide you with training and guidance to help get you to where you want to be.

Who Is Let's Draw Today Club for?
You are a good match for Let's Draw Today Club if one or more of the following is true for you:
You have limited drawing experience and limited to no training.
You enjoy doodling, sketching, and drawing, but you don't feel like you are as good as you would like to be or could be.
You feel embarrassed when you compare your drawings to the drawings done by your friends, family members, or artists on social media.
You see drawings by more experienced artists and think, "Wow, I wish I could draw like that!"
You would love to someday amaze people you know with a beautiful pencil drawing or even a realistic pencil portrait!
You would like to learn how to draw better at your own pace.
You are committed to practicing during routine intervals that fit your schedule.
You are a visual learner and learn best from visual modeling and demonstration.
You prefer to watch full-length drawing tutorials at a normal speed that you can keep up with rather than speed drawing tutorials that might be too short and too fast.
You learn best by having big concepts broken down into small, achievable steps and progressing one step at a time.
You benefit greatly from using a variety of tools, methods, and resources for extra support.
You wish to improve your ability to create wonderful drawings by freehand.
You have a burning desire to improve your drawing skills and share your progress!
If you resonate with one or more of the preceding points, then Let's Draw Today Club is a match for you!
Extended Drawing Tutorial Courses
As a member of the Let's Draw Today Club, you will have access to a growing collection of full-length, extended drawing video tutorials. Each extended tutorial is organized like a mini course, and each course focuses on how to draw one subject from beginning to end with the help of a reference photograph.
Each tutorial course is broken down into multiple sections and lectures. Each lecture contains a video (or sometimes multiple videos) demonstrating one aspect of the drawing. This takes what might seem like the overwhelming task of completing a final drawing (to a beginner) and makes it much more manageable and achievable by working on the drawing in small, bite-sized pieces.
I like to think of these tutorials as a "paint-by-numbers" approach, even though we are drawing and not painting :). Step-by-step, I show you every pencil stroke.
All of the tutorial courses are grouped into the following broad categories:
How to Draw People
How to Draw Landscapes
How to Draw Things
How to Draw Animals
How to Draw Plants
How to Draw Food
You have the option to purchase access to some of the courses individually. However, as a monthly or yearly subscribing member of Let's Draw Today Club, you will get full streaming access to all current and future courses, as well as future updates!
Here is a sample of the extended tutorials you will get to fully access as a member of Let's Draw Today Club:
Let's Draw Today Club Tutorial Courses


Currently, there are 33 extended drawing tutorial courses and 47 quick sketching sessions totaling over 121 hours of video instruction and demonstration!
High-Definition Video Clips
The bulk of each course consists of the tutorial itself. Each tutorial is broken into different sections, and each section is broken into lectures (or lessons). Each lecture has one or more high-definition video clips that demonstrate a very specific aspect of the drawing. Watch as I slowly sketch each pencil stroke at a normal speed, allowing you time to carefully observe and do as I do.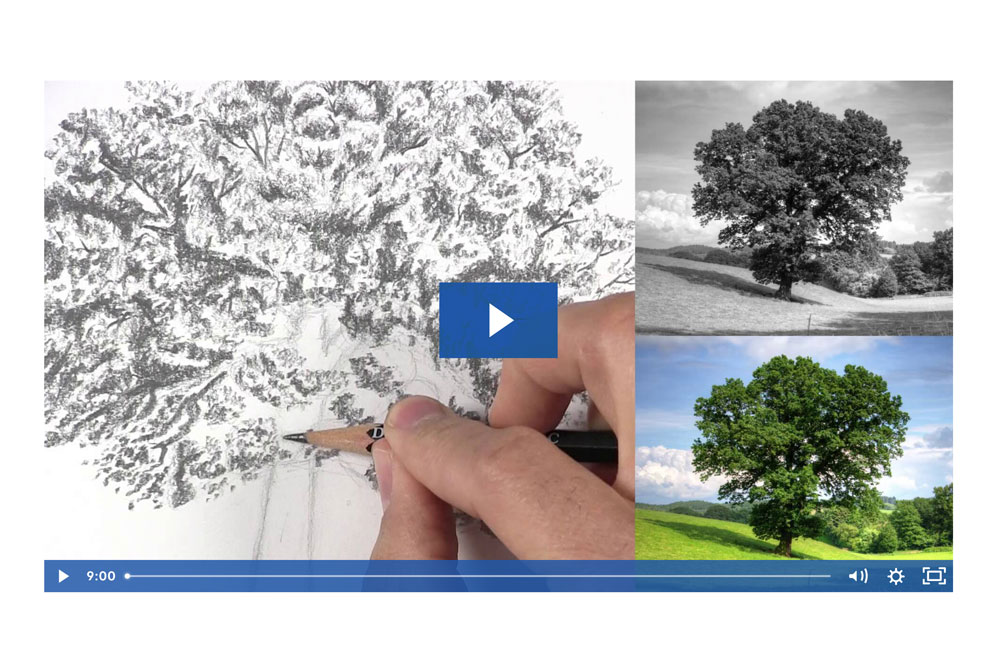 Bonus Mini-Course: How to Make Realistic Line Drawings of Any Face (Free Gift)
If you wish to draw a pencil portrait of someone, the most important step is getting the outline of the face correct. If you struggle to achieve this foundational step, then it's nearly impossible to finish the rest of the portrait in a way that maintains the likeness of the person, regardless of the quality of shading.
Since portraits are by far the most popular subject that people desire to draw, I decided to include a Bonus Mini-Course for beginners on how to get that first all-important step, the outline drawing of the face, achieved with the best results and the least effort.
Although the focus of this mini-course is on how to draw a face, you can apply the same method outlined in the course to draw any object, animal, plant, or other subject you wish!
Best of all, this bonus mini-course is a FREE GIFT to you for joining the LDT Club!
Here are some of the benefits you will get to enjoy after implementing the contents of this mini-course:
Create an accurate, proportional line drawing of ANY face, EVERY time, using ONE PROVEN TECHNIQUE that has helped beginning and experienced artists alike.
Draw perfectly-round irises and pupils that are the exact size they need to be for the eyes.
Give the nostrils of the nose the natural appearance that many beginning artists struggle to achieve.
Better capture the likeness of your subject's smile with 4 tips for correctly drawing teeth the way you see them in your reference photograph.
Take the task of drawing ears from a complicated puzzle to a simple process that breaks the overall ear down into three manageable parts.
Use pencil strokes that replicate the natural flow and placement of hair as it exists in real life.
… and more where that came from!
Again, this Bonus Mini-Course is YOURS FOR FREE after signing up for the Let's Draw Today Club. This free gift is yours to keep and access anytime you wish, regardless of how long you choose to remain a member.
Draw and Learn Your Own Way
Because there are multiple skills being applied to a single drawing tutorial, the learning curve is not so steep. You can then take what you learn from one completed drawing tutorial and apply it to similar drawings and subjects of your choosing for similar outcomes.
These video tutorials are designed for you to draw right along with me. Alternatively, you can use these tutorials as a resource when you need specific help drawing a particular feature or using a certain technique.
Draw along with me at your own pace. Pause, back up, or skip ahead whenever you feel the need! If you watch the videos for a drawing that takes me two hours to finish, you have the resources and knowledge of your personal skill level to get to decide if you want to complete the drawing in two hours, one hour, two days, or one week!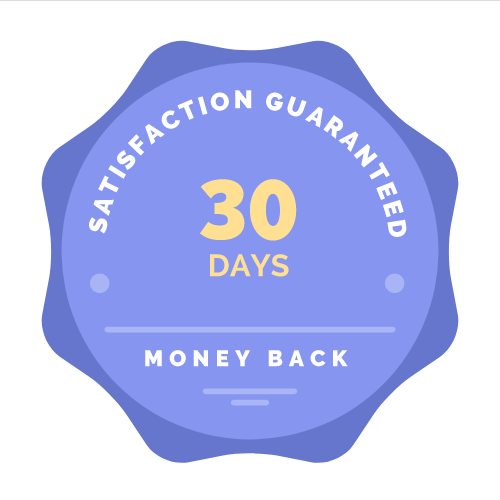 If you join Let's Draw Today Club and decide for whatever reason that it just is not for you, simply request a refund within the first 30 days of your payment, and I will refund your money.

How Do I Access the Content After Joining?
After you join, you will create your own singular, unique password to use along with your email address as your login credentials.
After you log in, all of the content will be easily accessible from one central page.
Thank you so much for your interest and consideration in joining the Let's Draw Today Club! I look forward to helping you reach your drawing goals.